Hands on Design - 2019
---
Vulcano
Vasi monofiore
Single flower vases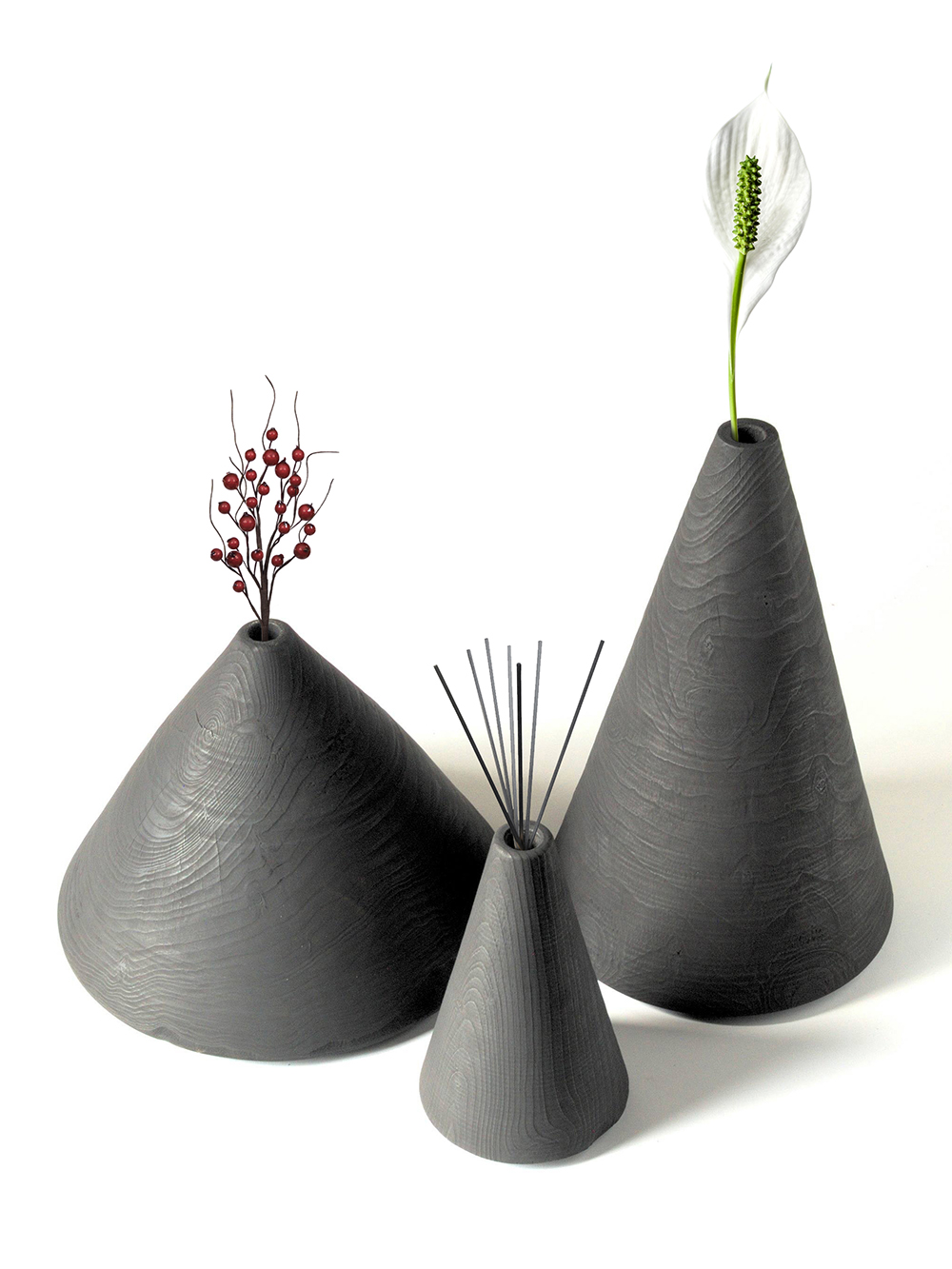 Vulcano è un vaso monofiore dall'aspetto massiccio, monolitico: Il corpo è un imponente cono in legno tornito e trattato con una peculiarissima e caratterizzante finitura superficiale bruciata che ne rende ancora più imponente l'aspetto, il quale viene però mitigato dalla morbida presenza delle venature del legno messe in risalto proprio dalla bruciatura. Una provetta in vetro all'interno del vaso ospiterà un fiore singolo in grado di rendere meno minacciosa la composizione ed anzi elevandone la finitura grezza per contrapposizione.

Vulcano è disponibile in due varianti dimensionali come vaso monofiore ed una terza più piccola come diffusore di essenze.

–


Vulcano is a single flower vase with a massive, monolithic appearance: the body is an imposing cone in turned wood and treated with a very peculiar and characteristic burnt finish that makes its appearance even more impressive, which is however mitigated by the soft presence of wood veins, exposed and valorized bu the finish itself. A inner glass holder will host a single flower able to make the composition less threatening and, on the contrary, increasing its rough finish by contrast.
Vulcano is available in two dimensional variants as a single-flower vase and a third smaller as an essence diffuser.