Italamp - 2019
---
Polifemo
Lampada a parete
Wall lamp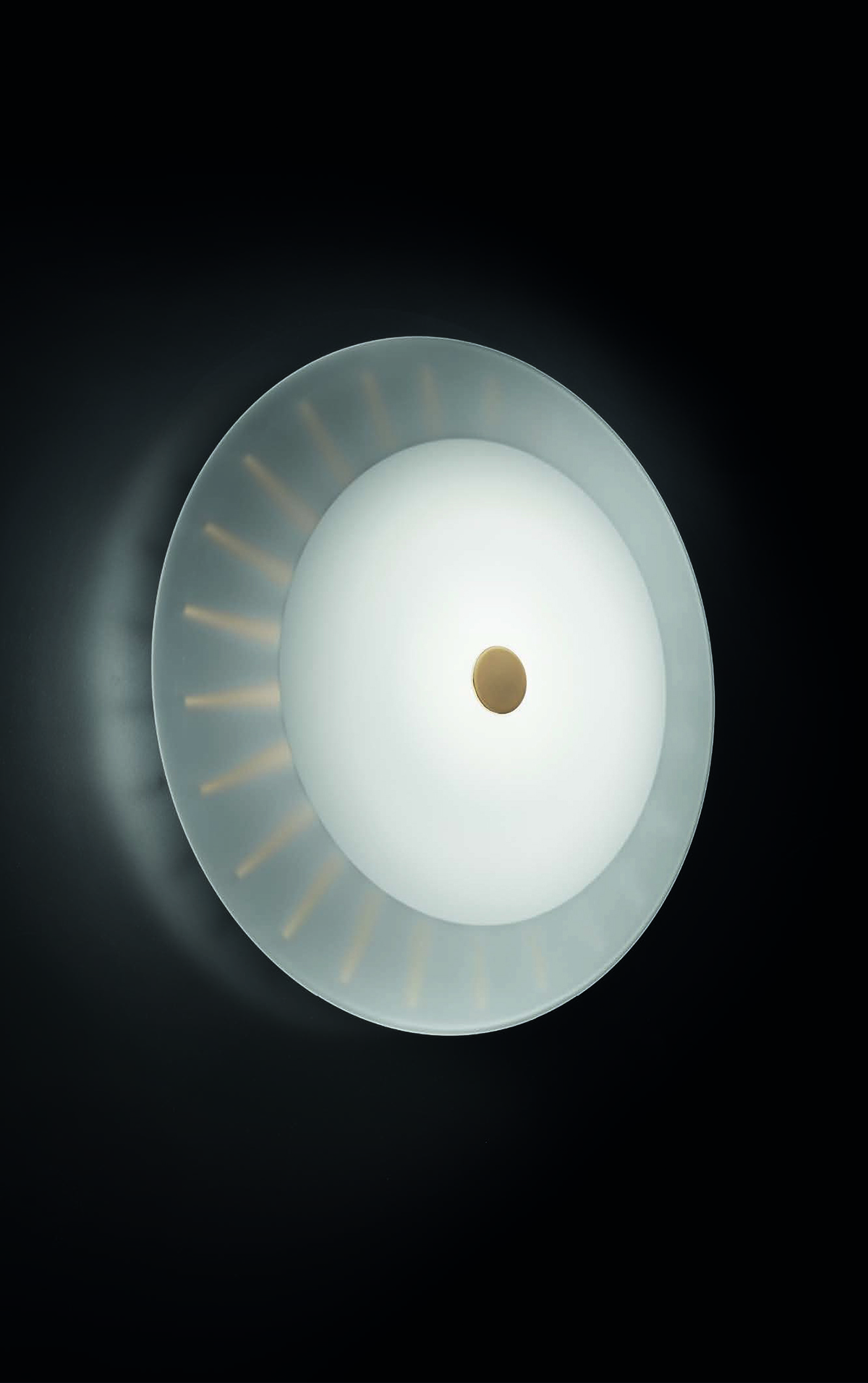 Polifemo è una lampada da parete sfuggente, che si lascia osservare ma lascia intravedere poco di sé stessa: un disco in vetro sabbiato reso ancora più imperscrutabile da una serigrafia bianca che lascia intravedere la struttura perimetrale retrostante in metallo, a sua volta incorniciata dalla circonferenza luminosa del paralume in vetro, acceso per illuminazione trasmessa.

Una luce morbida e vellutata, tonda come un occhio spalancato che ci fissa con interesse.

–


Polifemo is an elusive wall lamp, which lets itself be seen but leaves little glimpse of itself: a sandblasted glass disc made even more inscrutable by a white silk-screen that reveal the metal perimeter structure behind, framed by the luminous circumference of the lampshade lit for indirect lighting.

A soft and velvety light that generates geometric shadows, straight; round like an open-wide eye that stares at us with interest.