Da A - 2018
---
Linea
Panca
Bench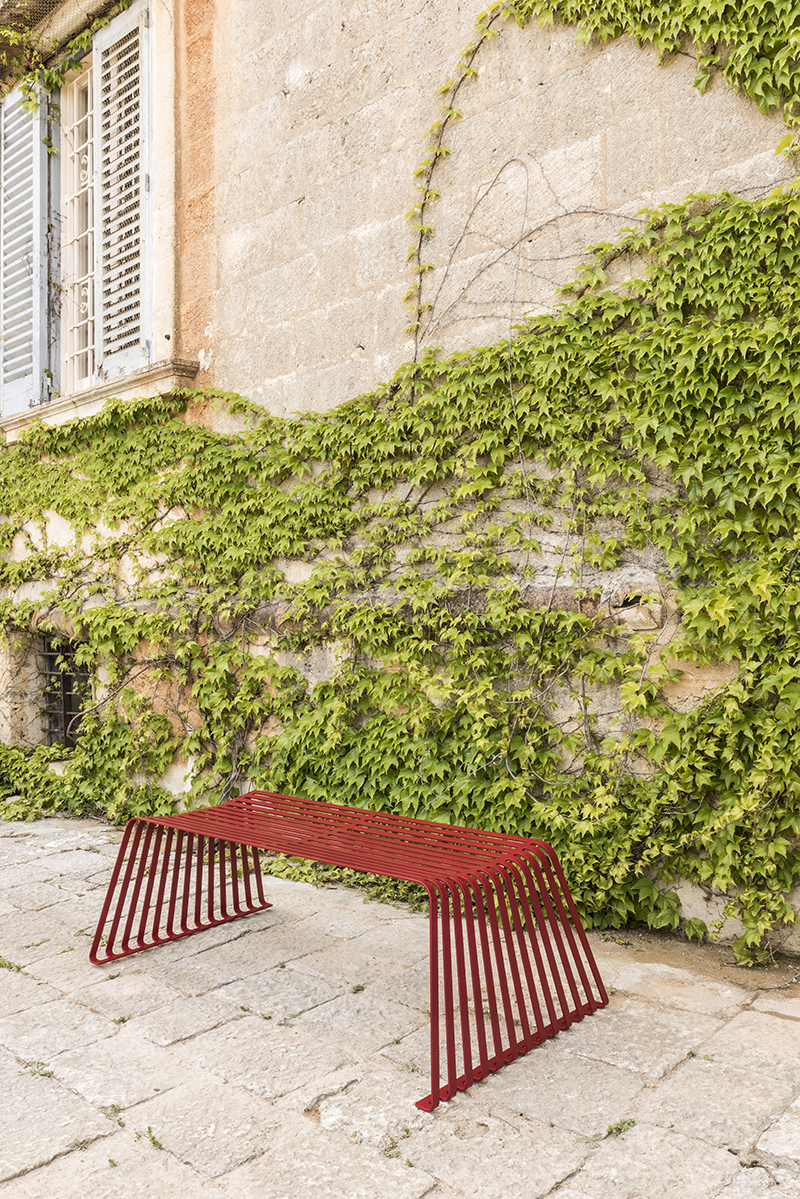 Linea è una panca realizzata in metallo intagliato al laser definita da una forma elementare ed elegante, inseribile in qualsiasi contesto.

La particolare logica costruttiva, diverse parti unite tra loro da saldature nascoste, permette di avere sia una ergonomica curvatura longitudinale sulla seduta che una inclinazione e una raggiatura sulle due sponde, generando una forma altrimenti ottenibile solo tramite stampo, processo impraticabile per un oggetto di queste dimensioni.

Dal 2019 la famiglia Linea si allarga con una versione monoposto.

–


Linea is a laser cut metal bench defined by an elementary and elegant shape, which can be suitable in any interior situation.
The particular constructive logic, different parts joined together by hidden welds, allows to have both an ergonomic longitudinal curvature on the seat and an inclination and a radius on the two sides, generating a shape otherwise obtainable only by mold, impractical process for an object of this size.
From 2019 Linea family expands with a single-seater version.