Mirabello Carrara - 2016
---
Lace
decoro per lenzuola
sheets decoration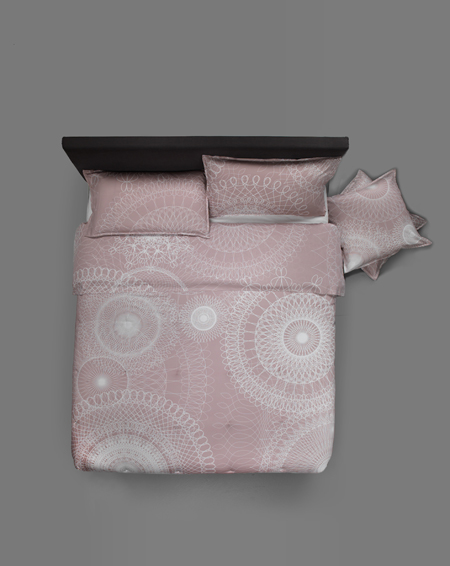 A partire dai centrini in pizzo, il più pittoresco elemento decorativo d'altri tempi, sono stati analizzati i loro tratti salienti e reinterpretati con un gusto contemporaneo astratto e bidimensionale, per essere quindi sovrapposti in maniera casuale ed irregolare gli uni sugli altri.
Il decoro, in bianco, può essere applicato ad una vasta gamma di tessuti a tinta unita, rendendolo disponibile in una vastissima palette colori.

–


Starting from laces, the most old-fashioned fancy decorative element, their salient features have been redesigned and updated with a contemporary abstract bidimensional look and then randomly and irregularly overlapped on each other.
The pattern, in white color, can be applied on different uniform background colours fabric, making it available in a huge colour palette.