Marmi Sacco - 2018
---
Doghe
Tavolino
Coffee table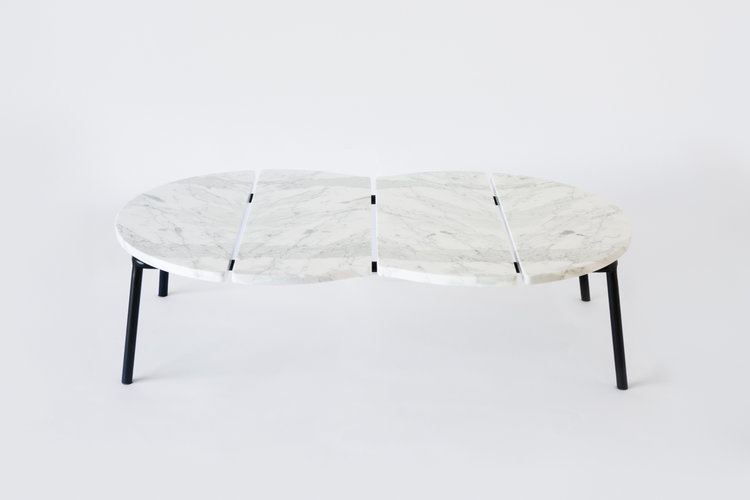 Doghe è tavolino con top in "doghe" in marmo (o altri materiali lapidei dello stesso spessore) ottenute da lastre di marmo di recupero, quindi ogni volta diverse per forma, dimensioni e colori a seconda degli scarti a disposizione.

Il progetto nasce dalla volontà di impiegare gli scarti di lastre di marmo, in genere troppo piccoli per essere utilizzati come top intero, ma facilmente frazionabili in porzioni più piccole per essere utilizzate come doghe.

–


Doghe is a coffee table with top in "marble slats" obtained from disposed and discarded marble slabs, therefore each time different in shape, size and color depending on the waste available.
The project stems from the desire to use discarded marble slabs, generally too small to be used as a whole top, but easily divisible into smaller portions to be used as staves.