1st prize | Dynamicamente contest - 2008
---
Dejambè
sgabello in polietilene stampato in rotazionale
rotational moulded polyethylene stool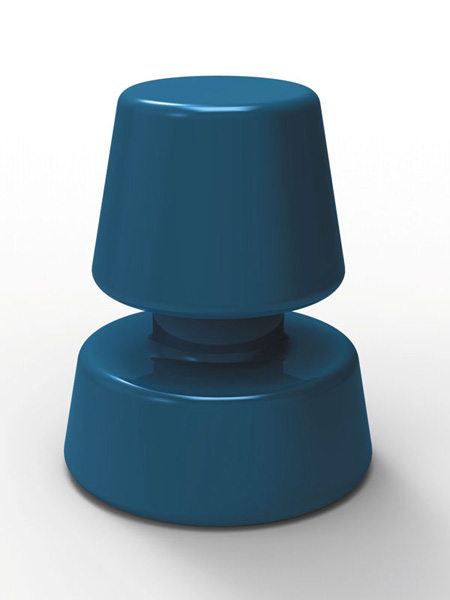 Sgabello per bar in polietilene prodotto in stampo rotazionale, un unico volume monolitico dal quale per sottrazione viene ricavato lo spazio per l'appoggio dei piedi.
Questo progetto, realizzato in collaborazione con Irene Sartor, ha vinto il primo premio al concorso di design Dynamicamente 2008.
–
Polyethylene bar stool made in rotational moulding: a single monolithic volume from wich the footrest is detracted.
This project, made with Irene Sartor, won the first prize at Dynamicamente 2008 design contest.