Ultra Flying Objects - 2016
---
Air Mail
Aeroplanino di carta
Paper airplane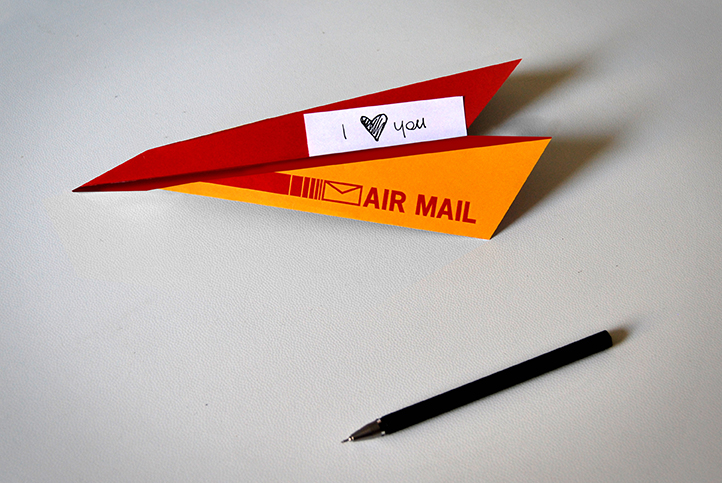 Air Mail è un aeroplanino di carta ideato per Tam Tam: Ultra Flying Objects. La sua costruzione è semplicissima e richiede pochi e veloci passaggi, agevolati dai diversi colori della sua livrea che ne definiscono anche le linee di piega. Una volta montato, potrete lanciarlo e trasmettere il vostro messaggio: chi lo raccoglierà potrà aggiungere il suo messaggio e rilanciare l'aereo in aria e la storia continuerà ancora.

Qui potete scaricare il modello e qui le istruzioni per montarlo.

–


Air Mail is a paper airplane designed for Tam Tam: Ultra Flying Objects. Its construction is very simple and requires few quick steps, facilitated by the different colors of its livery, which also define its bend lines. Once assembled, you can launch it and send your message: those who find it will have the possibility to add their message and relaunch the airplane in the air and the story will continue.
Here
you can download the template and
here
the instructions to build it.