Fabric-Action - 2017
---
Ssshhh
sistema di pannelli fonoassorbenti
sound absorbing panel system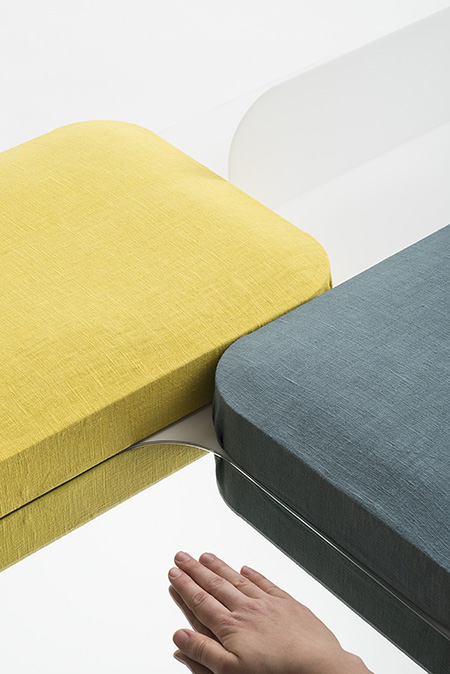 Ssshhh è un sistema di pannelli fonoassorbenti interamente realizzato con materiali derivati dalla canapa: è costituito da moduli di cinque diverse dimensioni liberamente accostabili ed integrabili con diversi accessori (ganci appendiabiiti, specchi, mensole) per una maggiore integrazione con gli ambienti in cui si andranno ad inserire.

Fabric-Action è una collezione di idee innovative legate all'uso della canapa e dei suoi derivati, lavorando sui processi, le tecniche di lavorazione e sui prodotti.

–


Ssshhh is a sound absorbing panel system entirely made of hemp-derived materials. It consists of five different modules to juxtapose, improvable with with different accessories (hanger hooks, mirrors, shelves) for the best integration possbile with the environment they will be placed in.
Fabric-Action is a collection of innovative ideas related to the use of hemp and its derivatives, working on processes, manufacturing techniques and products.