1st prize | Fossil - Design your own tin - 2007
---
Sardinae Fossili
grafica per packaging
packaging graphic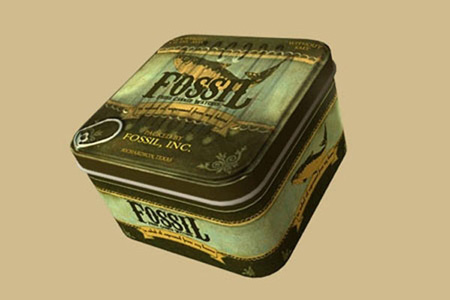 Grafica per tin box, packaging in lamiera di gioielli e orologi Fossil, che riprende gli elementi grafici delle scatolette di sardine degli anni '20 e '30, opportunamente rivisti e adattati per creare un appeal dal sapore vintage ma al contempo ironico e spiritoso, riflettendo il mood dell'azienda.
Questo progetto ha vinto il primo premio al concorso Fossil – Design Your Own Tin
–

Graphic for a tin box, Fossi products' tin-plated packaging, that gathers 20's and 30's canned sardines packaging graphic elements, dapted to express a both ironic and vintage appeal, reflecting the company's mood.
This project won the first prize at Fossil – Design Your Own Tin graphic design contest.