honorable mention | Promosedia competition - 2011
---
Mickey
sedia
chair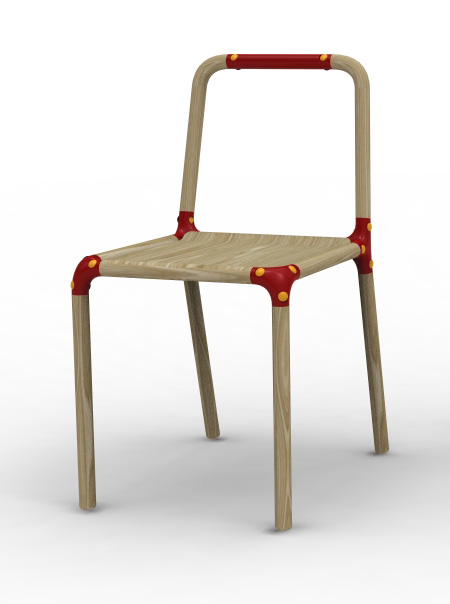 Sedia in legno di acero e giunti in fusione di alluminio.
Il piano della seduta si inserisce ad incastro sulle parti in legno tramite una fresata su queste ultime, mentre tutta la struttura e le gambe si fissano ai giunti tramite delle viti a cannocchiale, che oltre a rendere stabile la struttura diventano motivo decorativo.
Questo progetto è stato premiato con la menzione speciale della giuria al concorso Promosedia international design competition – Caiazza memorial challenge 2012
–

Chair made in maple wood and aluminium casted joints.
The seat is fixed to the woode elements by a milled joint and the whole structurand the legs are jointed together by screws that make the chair strong and become a decorative element as well.
This project was awarded with the honorable mention at Promosedia international design competition – Caiazza memorial challenge 2012 contest.